Business
The Top Buy Now, Pay Later Advantages for Consumers and Retailers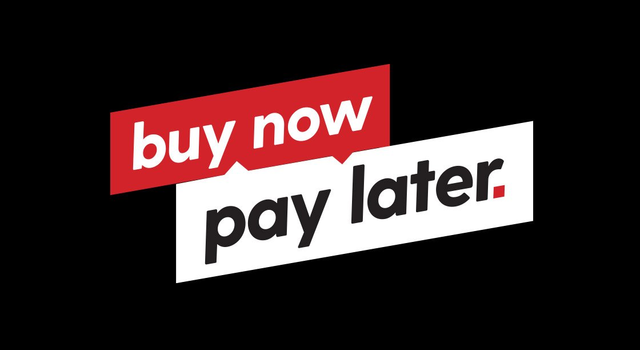 Allowing customers to "buy now and pay later" may help alleviate holiday financial stress — and profit merchants — as global inflation increases. The worst-case scenario is that even in the best of circumstances, online customers would fill their shopping carts to the brim, only to check out empty-handed or abandon the transaction completely. Shoppers may benefit from a BNPL program at this important point. Since its introduction in Australia and Sweden in the early 2010s, Buy now, pay later guaranteed approval schemes have gained popularity throughout Europe and the United States.
When making an online purchase via Buy now, pay later, a customer may pay in equal monthly installments, such as six, at checkout. Customers are screened, the payment plan is approved, and a bank or other financial source is arranged to originate the loan and accept the risk. In a sense, it's like a layaway program from the past, except that the client receives the thing immediately. Only a few seconds are required for the whole transaction to be completed. Initially, the service was only available online, but suppliers are now expanding into brick-and-mortar shops, where the consumer experience may be more challenging.
What precisely is Buy Now, Pay Later?
Clients may purchase things on credit and pay for them over time in installments. The payment will not appear on the customer's most recent credit card bill. Subsequent statements may be affected by the merchant's conditions. Online merchants are more likely to accept this payment method than their brick-and-mortar counterparts. Often, it's aimed at families and younger individuals. If a loan balance remains after the grace period expires, customers will be responsible for paying interest.
5 Significant Advantages of BNPL:
BNPL has been steadily gaining market share over the last several years. BNPL growth has exploded since the outbreak. Here are some of the reasons why.
Goodbye Credit, Hello Flexibility:
Alternative payment options are becoming more popular among customers, moving away from conventional credit. Sixty percent of individuals asked what financial success meant to them stated "being debt-free" in a recent study. In particular, millennials and Generation Z customers are leery of using credit cards because of the risk of accruing debt. Cardholders, on the whole, are currently around the age of 50.
These customers would rather use BNPL's flexible payment alternatives as a substitute.Buy now pay later guaranteed approval adaptability is a major selling factor for buyers of all ages, with 44% of shoppers selecting it because it gives more freedom than credit cards. A new generation of buyers, millennials and Generation Z, are reshaping retail as they gain market share. Even their parents and elder pals are getting on board with BNPL.
About one in four Gen Xers avoid using credit cards by utilizing BNPL. BNPL use among baby boomers has increased in the last year, with 40% currently using the program. When it comes to staying competitive in today's retail market, BNPL is the obvious choice for merchants.
Convenience is Key in Changing Retail Environment:
When it comes to change, today's customers are looking for ease. It's not enough for businesses to provide their customers with the shopping experience they want; they also need to simplify it. Shoppers who could not use BNPL at checkout were more likely to leave their carts.
The conditions of credit cards may be difficult to understand, and there are always new fees and interest rates to contend with. They are being viewed with skepticism and a watchful eye by consumers. As for BNPL services, they are simple and easy to grasp on the other hand. Over many weeks, customers may pay for their products in four equal, interest-free payments without a credit check. BNPL, on the other hand, provides the ease that clients expect.
Easy Site-to-Store Swiping:
Omnichannel is the way of the future. It is estimated that 90% of merchants will be offering buy now pay later Shopify Online/Pickup In-Store (BOPIS) by the end of this year, and 87% will support mobile POS devices. Last year, 35 percent of internet consumers used digital wallets, which almost quadrupled for in-store customers, according to Retail Dive. We may conclude from these patterns that there is no longer a two-step checkout process.
Customers want to be able to complete their purchases on your website, at your store, while driving, and via your Instagram shop, in addition to the standard online and in-person choices. Retailers want a system that allows them to switch between various options with no problems. To facilitate omnichannel sales, most BNPL services are designed in this manner. For example, no other coding or POS interfaces are required for zipping. Customers may download the app by scanning a QR code and then use their favorite digital wallet to pay for their purchases.
BNPL Improves Conversion and AOV:
Shoppers and merchants alike benefit from the omnichannel assistance provided by BNPL, which moves the checkout experience forward. What's the ROI on all of those advantages? According to the statistics, everything is good. It has a beneficial effect on e-commerce sales and average order value (AOV). The typical partner merchant sees a 20% boost in sales and a 60% rise in average order value (AOV). CNBC conducted a Christmas poll and found that 48 percent of customers claimed BNPL allows them to spend 10% to 20% with a credit card alone. According to a Forbes poll, that percentage might reach 40%.
Customers that utilize BNPL may plan their purchases more effectively since they can pay in installments over time. Most BNPL consumers had enough money in their bank accounts at the moment of purchase to pay the entire cost, with almost half having five times more money than the total purchase price available to them. BNPL customers utilize BNPL for several reasons, including convenience and cost. They aspire to financial self-sufficiency.
They like how easy it is. It's also possible that they don't have a credit card, like roughly 30% of Americans. In addition, since the payments are spread out over a longer period, the total cost seems less daunting. Shoppers may be more open to upsells and add-ons at checkout. As a result, improving AOV for online retailers.
Loyalty Brings More Purchases:
Increased conversion is a strong argument in and of itself, but BNPL's advantages do not end there. Implementing BNPL has been shown to boost consumer loyalty and the likelihood of repeat purchases. The number of repeat customers has increased by 80% for partner retailers. Every month, one-third of BNPL customers use it at least once; one-seventh of them use it.
BNPL's benefits of simplicity, adaptability, and openness encourage customer loyalty to both the service and the businesses that provide it. We don't need to remind you how important repeat clients are to any retail establishment. This group has a far greater chance of converting, generates an AOV three times higher than first-time buyers, and purchases more often. BNPL may be an effective strategy for keeping high-end customers.
Conclusion:
Ecommerce stores may greatly benefit from offering the Buy now pay later guaranteed approval payment option to their customers. By making this option available, you demonstrate your willingness to satisfy the demands of your clients, which may lead to an increase in the number of returning customers.
Author bio: Aline Huseby is a Sales & Marketing Manager at ChargeAfter. She would like to share content on Finance Industry like Point of Sales financing, Buy now Pay later, consumer financing & Ecommerce financing for valuable reader.
Apart from that if you want to know about Buy Instagram Allies From Portugal then visit our Business category.