Business
How Software Solutions Consulting Benefits Your Business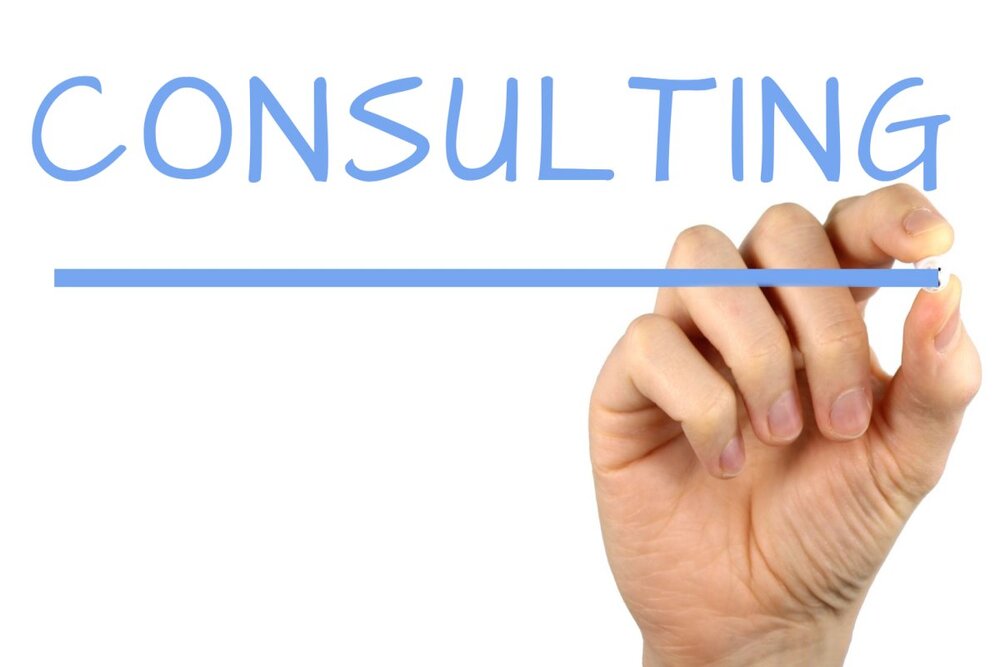 The twenty-first century is not the time for slow and inefficient commercial operations. All of a small business's operations must be seamless and efficient in order for it to exist. This fast-paced world has no time for anyone. As a result, there is always so much to do and so little time to do it. And this is where software may help.
Many company disciplines benefit from software solution consulting including paperwork, accounting, customer interactions, and general management. There is no denying the importance of software in any commercial operation. It is essential to the survival and growth of enterprises.
Surprisingly, not all business owners are professionals in the world of technology and software development. But that doesn't imply the company can't innovate or use cutting-edge software. There are software consulting firms and tech support providers who can assist you with this. So, if you operate a small firm, you might want to think about the following advantages of using software consulting services:
Benefits of Software Solution Consulting
Expertise
Typically, software consulting firms have a decent mix of professional software developers and business development specialists. They will adapt software solutions to your company's needs because they have the technological know-how and industry understanding.
Software consultants will also stay up to speed on technological trends, ensuring that your systems are continually updated to help your organization keep up with changing demands and market competitiveness.
Full Package
When you engage a software consultant firm rather than an individual, you are more likely to acquire the services of a team with a wide range of knowledge. Instead of merely a software professional, you could benefit from a team that includes business developers, management gurus, security wizards, social media marketers, web designers, and so on.
Depending on the elements of your organization that require attention, a software consulting firm could deploy a team that is well-suited to manage all of your business's needs.
Advanced Tools
A software solution consulting firm will have the advantage of working with cutting-edge tools, which are only available to individuals who are fortunate enough to work with them. Your company would otherwise have little or no access to them on its own. Software consultants must also keep up with developments in the business and technology worlds in order for your firm to remain relevant and competitive. Because of their expertise in the sector, they understand which tools will best help you achieve your business objectives.
Saves Time And Money
Time is money, as the quote goes. The development and administration of software can be a time-consuming and demanding endeavor. When you hire a software consultant, you save yourself the trouble of dealing with the stress that comes with staff pay and other related expenses. Allow professionals that understand how to deal with software to handle the software part of your expanding firm.
You Get Professional Opinions
A software consulting firm can provide you with experienced business advice on how to leverage technology to thrive. They combine cutting-edge modern technologies with your expanding business. If necessary, they can provide you with professional guidance that will assist your company in improving its efficiency and growth.
Reduce Business Risk
A software consultant could help your company operate better. They could accomplish this by reducing recognized hazards with software. Human instincts have a worse chance of minimizing business risk than software. Furthermore, as technology advances, many firms are becoming vulnerable to cybersecurity dangers.
As a result, when it comes to implementing data security measures such as backups, antiviruses, encryption, and firewalls, a software consultant is usually one step ahead of you. They also keep an eye on your systems to spot any flaws.
Increased Productivity
As previously said, the software is intended to make work easier and more efficient. You may be able to boost your company's efficiency if you hire a software consultant. Your employees will be able to accomplish their jobs more easily and efficiently if they use the correct software. This will eventually lead to increased output and possible business growth.
When you employ the correct technology for your business, you eventually boost the efficiency of your organization. Working with a software consulting firm also allows firms to encourage employee creativity and enhance individual performance.
Software consultants assist organizations in the planning, design, implementation, improvement, and maintenance of software systems, allowing them to grow. Last but not least, if your software tools are in good working order, you will most likely have a pleased crew. A contented team is a more productive team.
Reduce Cost and Control Operating Expenses
IT costs that are predictable. Outsourcing IT goes well beyond cost-cutting efficiency to give real tangible financial benefits. In almost all circumstances, small and medium-sized enterprises will save 25% to 50% by outsourcing IT versus hiring a single full-time technology person. Additional cost savings are gained since hiring, training, vacation, sick days, attrition, and other management concerns are eliminated. Costs are budgeted, fixed, and controlled when using a professional technology services provider.
Access to Specialized Talent
Because of the complexity and quick change in subjects such as law, accounting, and information technology, it is best left to the experts—even if simply because of the sheer amount of effort required to obtain even basic knowledge. Outsourcing IT enables firms to access skills that would otherwise be too costly to create and maintain in-house. Many firms are unable to reach the human scale and flexibility required to appropriately support their technology environments on a cost-effective basis. The truth is that no single person can know everything there is to know. Professional IT service providers provide access to teams of IT specialists who provide the cross-sectional IT knowledge required to support existing and future corporate networks.
TakeAways
If you were on the fence about hiring a software solution consulting company, think again. Knowing the advantages of employing one should play a significant role in your selection.
Software is unquestionably necessary for the proper functioning and growth of any firm. Whether you despise it or love it, the advancement of technology, particularly software, is something that no business can do without.
If you own a small business, consider hiring the proper individuals to assist you in capitalizing on the tremendous prospects provided by the software. A small investment in software consulting services could help your company grow.
Apart from this if you are interested to know about What Will Smart it Solutions Be Like in The Next 50 Years? then visit our Business category.