Tech
How To Recover A Facebook Account When You're Locked Out?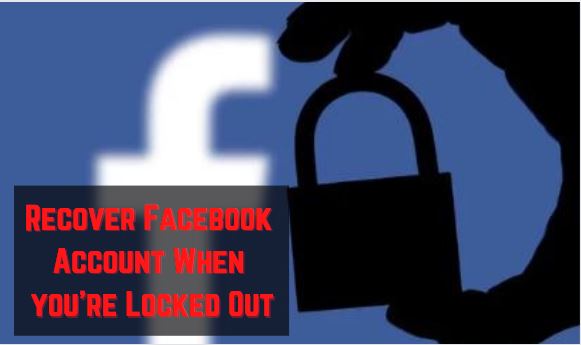 Facebook is a very famous social media site that has helped millions of people to connect with their friends and relatives. But if you are blocked/locked out of your account on Facebook then; it can be very frustrating as there are many users who use Facebook for their marketing and business purposes. So; if you are also troubled because you cannot log into your account then, this guide is perfect for you as we are going to tell you how to unlock a Facebook account that has been locked or blocked by Facebook.
How to Get Back A Locked Facebook Account on a Computer?
This given process will help you to recover your Facebook account on your computer or laptop as most people find it very difficult to get their accounts unlocked after getting blocked.
You need to open the Facebook website and then look for the profile that you are trying to log into.
After that, you need to tap the three dots that are present on the right side of the screen.
Now, in the drop-down menu choose the option that says, 'Find support or report profile'.
Then, you have to select the 'Something else' tab and then choose the option of Recover this account.
After that, Facebook will log you out of your current account and you will see a Find Your Account window.
There; you have to type your email address or phone number that is linked with your Facebook account and then tap on Search.
Select a method with which you will recover your account; and then follow the instructions that are given on the screen to get the recovery code.
You need to type the code on the Facebook screen to get your account back after you are facing a blocked locked facebook problem.
How to Get Back A Locked Facebook Account on Mobile?
If you want to recover a Facebook account if you're locked out on your mobile phone then; you need to follow the steps that we are giving here.
Open the Facebook application on your mobile phone and if you are logged in to a different account then, log out of it.
After that, you need to click the 'Forgot Password?' option that is given on the screen. This will lead you to the Find your account page on Facebook.
You will have to type your phone number on the page and then, you will get the search results.
Click when you see your account on the screen and then choose the 'Try Another Way' option on the log-in page.
Here also you need to choose a method to receive a code to unlock your Facebook account.
Then, you need to follow the on-screen instructions to recover your account without any difficulty.
This is the simple method with which you can recover your Facebook account after it has been locked by Facebook. You can also use the website Onlinegeeks if you want to know more steps with which you can gain access to your account back.
Apart from this if you are interested to know about https://www.writegossip.com/login-into-charter-net-email-account/ then visit our Tech category.