Real Estate
Top Discount Real Estate Brokerages In America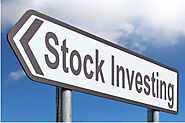 If your intention is to sell your house then it is a good idea to deal with low-commission real estate agents. You can look for these professionals in discount real estate brokerages. Not only will they help you find the perfect buyer, but they will also get you a more lucrative offer. This means you will save more money from the deal.
People often think that brokers and agents are the same. But there are some clear differences. An agent in real estate assists their client in buying and selling their house.
On the other hand, a broker is someone who –
Manages over other agents (because brokers come with added licensing and training)
Can work independently as well as with other brokerages
There is a special kind of broker called the discount broker. Their job is to network sellers with agents online who agree to accept lower commission rates. Usually, agents do this to get a greater number of clients.
The discount brokerage you choose will decide the extent to which you can save. Naturally, some discount brokerages offer more savings and a better payment structure than others.
Keeping this in mind, this article will help you pick the perfect discount brokerage to sell your house. Before you decide on a brokerage, run some comparisons. Always be aware of your situation, budget, and discount offers. You never know, another brokerage might be a better option.
Having said that, it is now time to take a look at the top discount real estate brokerages near me.
Top US Discount Brokerages List
Here is a list of brokerages that will sell your house and also save you some money –
Clever Real Estate
When it comes to low-commission real estate agents, Clever Real Estate has got you covered. Their listing fee is only 1per cent (or $3,000). This is by far the most accessible commission rate than any full-service brand can provide in the country.
To put things into perspective, say you manage to sell your house through an agent at Clever Real Estate for $400,000. That would mean you get to save an extra $8,000 from the house sale.
Clever works with traditional US brokerages, negotiating the best discount rates with top-notch agents. Their direct approach is what attracts homeowners to Clever. You will receive all the support and services expected of a real agent. However, you pay much less to the agent than you would traditionally shell out.
To get started with Clever, simply visit their website. Answer some fundamental questions related to the house you want to sell. Then Clever will find you the perfect local agents based on your requirements. Now you can set up interviews with prospective realtors. There is no obligation to hire an agent at Clever. If not satisfied, you can leave at will.
Redfin
With comparatively minor tradeoffs, Redfin provides you with some great commission savings. Redfin covers a wide area of real estate which makes it a very resourceful brokerage. A simple query such as "top discount real estate brokerages near me" will get resolved quickly thanks to Redfin's rick network.
The listing fee on Redfin is 1.5 percent. In case you buy with an agent from Redfin, your fee drops to 1 percent. This is much cheaper than what traditional brokerages charge their clients.
The team at Redfin believes in the delegation of work. Unlike other places, an entire team of professionals handles your sale instead of a single agent. This team-based model makes the operations at Redfin very efficient.
On the downside, your savings through Redfin will be a little underwhelming when gauged against other discount brokerages. Also, dealing with multiple people instead of one agent could lead to misunderstandings.
Want to learn more about them? Check out Redfin Reviews?
Ideal Agent
The team at Ideal Agent thoroughly screens traditional agents to bring you the best experience and quality. Wherever you are in the US, Ideal Agents will help you sell your house for a commission of only 2 percent.
Most homeowners will be familiar with Ideal Agent's work process. This imparts trust in both the customer and the client. Not to mention, you will also enjoy saving on commission fees.
Ideal Agent shortcoming lies in their lack of agent options. The discount brokerage will provide you with a single agent per area. In case you are not satisfied with the agent, you will have to look elsewhere.
Otherwise, for first time sellers, Ideal Agent is a good option.
Want to learn more about them? Check out Ideal Agent Reviews
Houwzer
If you have an expensive home that costs $1 million or more, Houwzer is where you should head. They offer a listing fee of a flat $5,000 which is more than reasonable at this price tier. That means you can save more on commission with Hauwzer than any other full-service company.
To help you understand better, here is an example: If you sell a house for $1 million, Houwzer helps you save around $25,000. A traditional realtor would not save you so much money.
There are not many service tradeoffs. The sales process at Houwzer is similar to a traditional brokerage setup. The only thing you need to be concerned about is selecting the right agent in your area. Houwzer will provide you with plenty of options to choose from.
Simple Showing
To begin with, Simple Showing is great because it only charges 1 percent listing fee. For instance, if a house is sold below $350,000, the fee would amount to $3,500.
But this discount realtor has some considerable flaws. First, Simple Showing does not operate all over the US. They are mostly active in the Southeast region. Second, the agents at Simple Showing seem overworked. A single agent manages five times as many clients as a normal agent. But this factor should not be a problem if your house is desirable, especially when the market is hot.
If your situation is complex or your house is too unique, you are better off with a realtor who can give you their entire attention. This may not happen at Simple Showing.
But if you have a nice house in the Southwest with a simple proposal then Simple Showing is a good option to explore.
Apart from this, if you are interested to know about Best Real Estate Properties then visit our Real Estate category.