Finance
Funded Trading Account: A Detailed Guide About Best Funded Trader Accounts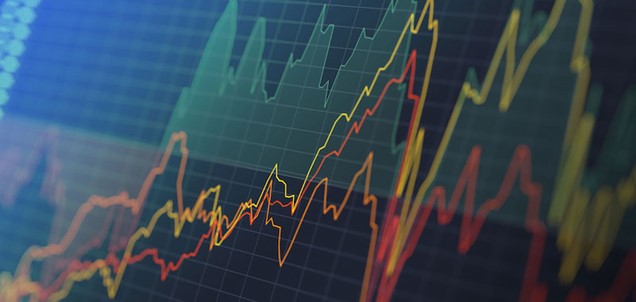 Investing in a Funded Trader program gives you the best of both worlds. No matter how much experience you have in trading, you can explore the world with no risk of losing money. It is undeniable that the funded trader program's challenges are beneficial. This guide is all about the best funded trader accounts in detail.
Funded Trading Account
It is an exclusive trading account that a Prop Trading Firm provides qualified traders for the purpose of trading and establishing financial transactions.
A trading system that uses your skills and knowledge to trade without start-up capital. You will receive a certain percentage of profits from the Funded Trading account if you meet their requirements. There are benefits for both funded traders and trading brokers, but more details must be covered before deciding whether this is the right course for you.
Top 3 Best Funded Trader Accounts
1. The Earn2Trade
A variety of funded trading account are available through Earn2Trade. You can choose between the Gauntlet Program, Mini, and the all-new Trader Career Path.
To participate in the Gauntlet program, a one-time payment is required. During the 60-day period, traders manage a $25,000 virtual account, trading once each week and once every 30 calendar days. Following the guidelines and meeting the 10% profit target will result in a guaranteed funding offer from Helios Trading Partners or Appius Trading.
2. The Fidelcrest
The MetaTrader 4, MetaTrader 5, and cTrader platforms are available to Fidelcrest traders.
In addition to the Fidelcrest Markets demo account, TradeView, IC Markets, XM Markets, Blueberry Markets, Purple Trading, Pepperstone, and RoboForex demo accounts are available. Live accounts will be handled by one of the cooperating prop firms.
3. The TopStep
TopStep has the strength and reputation that traders trust as an Inc. 5000 fast-growing company in the U.S. In order to take part in the TopStep funded account program, traders must enroll in the Trading Combine program. With $50,000, $100,000, or $150,000 in purchasing power, you can open a real-time virtual futures account.
An account will be funded after demonstrating consistent profitability and risk management. TopStep sends funds to your account without taking any personal risks and allows you to trade in real-time with it.
Conclusion
It's undeniable that a funded trading program has a lot of benefits. It is possible to add the services of many providers to your trading store, many of which provide exceptional service. Whether it's advanced software or the ability to trade with someone else's money, funded accounts are risk-free investments.
Apart from this, if you want to know about Mobile Payment Technologies then please viit our Finance category