Daily Bites
7 Things to Look for While Buying Pool Enclosures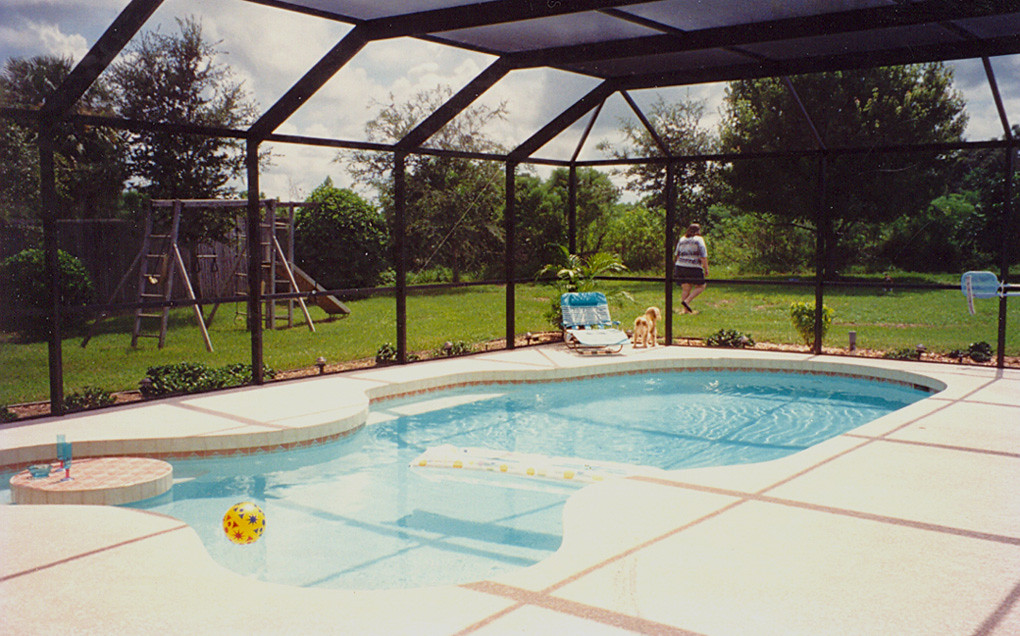 If you want a Swimming pool in your backyard, it's high time you consider a pool screen enclosure too. Pool enclosures can be highly versatile in enhancing the aesthetics and functionality of the pool and secure access, thereby preventing accidents. They can also reduce the need for maintenance and help you save a lot of money. You will be spoilt for choices with the wide range of enclosures available, so choose the right one to add value to your home. But, before installing one, it is essential to take note of the following factors.
Size
Pool enclosures can be available in different sizes ranging from an expansive enclosure offering entertaining space around the pool or low-profile sections that fit tightly around the pool. While social gatherings and entertainment require a larger area, a pool solely used for swimming does not require a large enclosure. However, while choosing one, you need to be mindful that the enclosure has enough space to accommodate all the necessary equipment.
Enclosure cover
The pool enclosure covers are usually made up of glass or polycarbonate sheets; the choice of material depends on budget and individual preferences. Polycarbonate sheets are lightweight, cost-effective, and have more flexibility than glass. With the selection of the right cover, you will be able to get protection from harmful UV rays, prevent dirt and other materials from getting into the pool and increase the beauty of your property.
Enclosure frame
Enclosure frames provide support to the cover. You can get them in different colours, but bronze and white are the most commonly used colours. You can also experiment with colour based on your home's theme. The frames are usually made of aluminium as it withstands adverse weather conditions better. You could also use wooden frames, but they should be treated with borate-based preservatives to prevent termite infestation.
Rail system
The rail system helps in the opening and closing of pool enclosures. It is usually present in a retractable pool enclosure with wheels so that it can easily slide back and forth. If you are opting for a high-profile pool enclosure, you need to have the rail system constructed and strategically positioned to accommodate the rolling of wheels around the pool.
Pool enclosure doors
Pool enclosure doors are crucial in ensuring the security and privacy of the swimming pool. It is also necessary to prevent the entry of foreign materials into the pool, reducing the need for frequent maintenance. You must also check the locking mechanism of the pool enclosure doors. While some can be operated manually, some have self-locking mechanisms.
Ventilation system
An enclosure structure must have a well-built ventilation system for proper air circulation. With a good ventilation system, the outdoor air can enter the enclosure. It should have enough supply air, which combines outdoor air and recirculated air. Moreover, the system should remove the exhaust air and treat the return air in the pool space. With an efficient ventilation system, you can breathe fresh air and get a comfortable and relaxed feel within the enclosure.
Enclosure gutter
Enclosure gutter channels the water that falls on the rooftop to another location away from the structure. A gutter system is installed in fixed enclosures that can save maintenance expenses and prevent damage. It also helps in keeping the pool region neat and dry. The gutter depositing rainwater, snow, and leaves to a different location away from the enclosure roof provides protection and increases durability.
Consider that the enclosure you choose has the features mentioned above so that you get maximum benefits from its installation.
Apart from this if you are interested to know about buying a gaming keyboard then visit our Daily bites category.