Tech
What is Vending Machine Business? What are the Steps to Start a Vending Machine Business?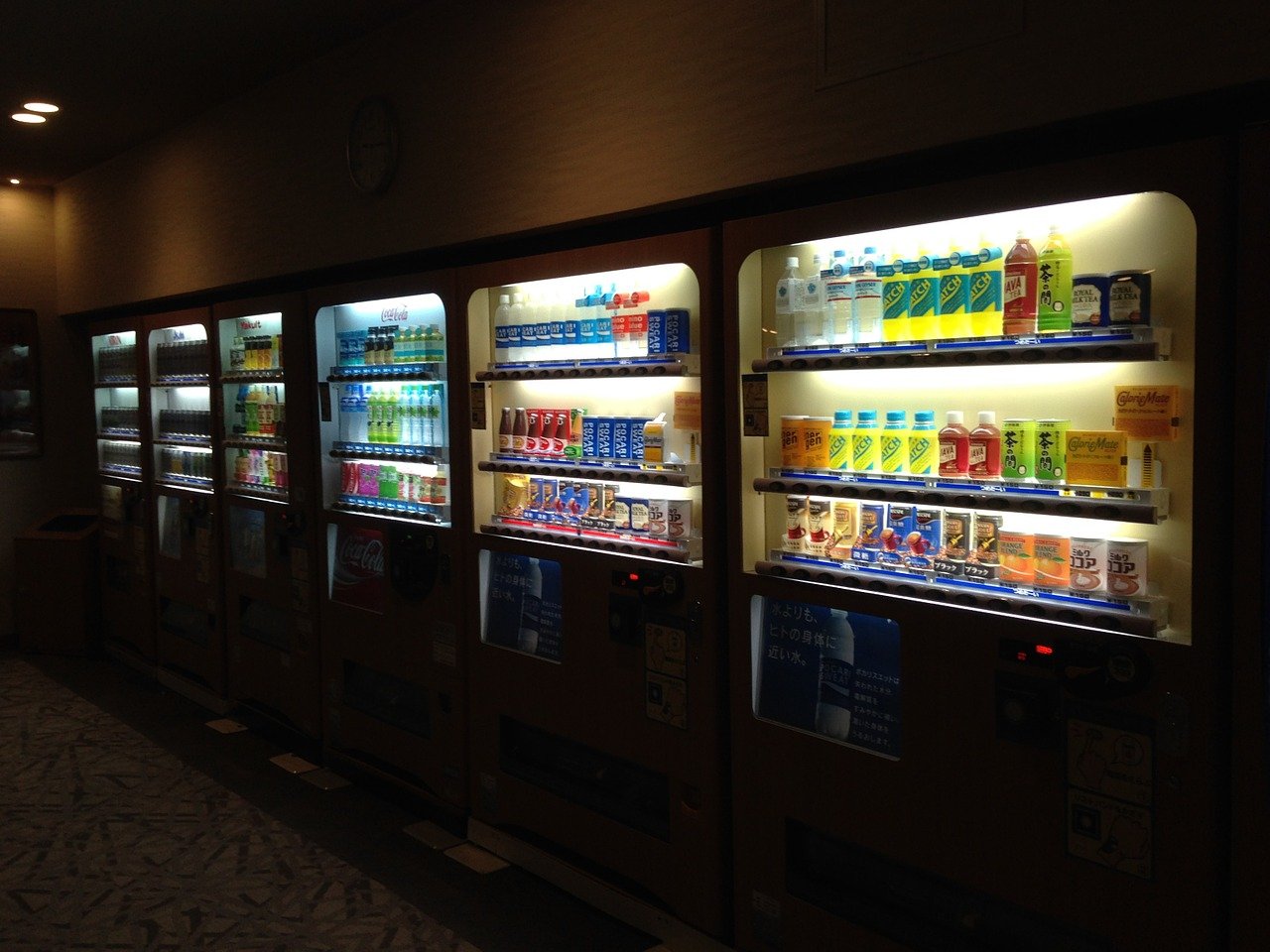 Introduction of vending machine
A vending machine is an automatic machine which passes out the small articles like food, drinks or beverages etc when we inserted coin or any token in the vending machine. The first vending machines was built in London and then in 1880s in the England. This machine was designed to pass out the postcards. Then in 1883 Percival Everitt introduced this machine. This was used to spread the postcards, notepaper and envelopes. After this the vending machine was used for different works. Now in the vending machine different small articles are placed in it and the consumer can get it by paying bill automatically.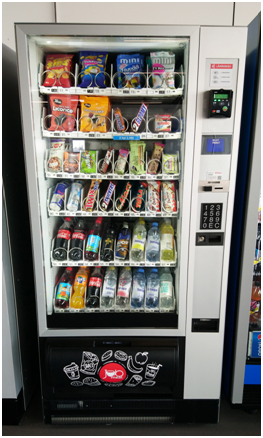 How to start a vending machine business?
You can start a vending machine business easily. Visit your friend or the nearing area where it is already placed. Then check the all the qualities and purchase it according to your interest. If there is no nearing vending machine placed, that not a big issue. Go and buy according to your choice. Vending machine business can be started easily. Six easy steps are described below.
Consider all the options
Most of the people think that there is only a single type of vending machine by which we get soda or snacks. But this is absolutely wrong. There are four types of vending machines which are
Hot beverages vending machine
Retails vending machine
Tobacco vending machine
Laundry products vending machine
When you want to start a business of vending machine then it is important that you should consider all the types and then purchase according to the requirement of market. The place where you are living, check what people need the most then purchase according to the requirement and placed it on shops. Start the business with one or two machines.
When you are purchasing vending machine, consider one thing that made a machine which has multiple options. In a single machine place drinks and snacks. According to the survey of 2019 it concluded that the machines which have multiple options just like snacks with beverages have best sales than others. Beside this, vending machines also has beauty products in it. It is organized same as the vending machine but the inner product is different.
If you do not want to start the business alone then visit the franchisee and make a commitment with them. After this you have enough knowledge about this business. But keep in mind that after the business set up you have to pay some profit to franchisee.
What is Business Litigation? How to Prepare for Business Litigation?
Best location for vending machine
It is important that where you want to place a vending machine. This is the most important factor which changes your earning. If you placed a machine full of beverages and snacks in an area which is full of restaurants then your business is flop and you get no profit. But if the same machines are placed in office or school area it provides you best income and profit. Choose the best location according to the need of people. Choose the area where no cafeteria is opened. At that place people come to your point automatically. Some best locations are listed below.
Schools
Hospitals
Airports
Grocery stores
Apartment
The place where is no canteen or cafeteria
Try to visit local chamber of conference they give you best advice about location. Try to placed it where there is a factory or in an office with more than 100 employs. And can also be placed in a park. If you already know a location in your mind, then visit the place and the area's manager. It is important that you are aware of all the rules and regulations, before placing the machine in an area. Different vending machines have different laws. And different states have different laws.
Before starting the business, visit your state govern vendor and contract for the local chamber or private business. Before placing a vending machine in an open area make contract and deal with the owner of that area. When you get the profit then it is important that pay the commission to the area holder who pay the bills of your electricity and gives you space. It is almost 10 to 25 percent share you have to pay the organization. This is not your choice that you pay to organization or not. But it is compulsory for you to pay because an agreement is signed with the owner. During all this keep in mind that may be someone breached the contract, vandalism or theft and other possibilities can damage your business.
Find best vending machine
You cannot start a business without vending machine. First go and purchase the best vending machine according to the requirement of ingredients you want to place in it. It is as easy as simple to buy just like online shopping. You can easily purchase it according to your demand and budget. Start your search with three types of sellers.
Manufacture or whole sale vending machine
Secondary market seller
Consumer to consumer platform
Stock the vending machine with inventors
They provide advice and guidance on legal matters, draft contracts, negotiate deals, and represent their clients in court if necessary.
The laws and regulations governing businesses can be complex and overwhelming for entrepreneurs and business owners. Business attorneys are equipped to navigate this landscape and provide legal services such as:
Creating and registering business entities such as corporations, LLCs, and partnerships.
Drafting and reviewing contracts and agreements, including employment contracts, non-disclosure agreements, and purchase agreements
Advising on intellectual property matters, including patents, trademarks, and copyrights
Assisting with business transactions, such as mergers, acquisitions, and sales
Providing representation in lawsuits or disputes, including breach of contract, employment disputes, and intellectual property litigation
Ensuring compliance with federal, state, and local laws and regulations.
Business attorneys play a critical role in helping businesses succeed by providing legal expertise and guidance on complex legal issues. By partnering with a knowledgeable and experienced business attorney, entrepreneurs and business owners can protect their interests and focus on growing their business.
Product selection is the most important part of your business. When you start a vending machine business, in the very first do not overload the machine with items. It is best advised that fill the machine with beverages and snacks. Healthy flavored water and beverages give you best sale. If snacks are also placed in it then it is the best for your sale. Size of drinks adjusted according to the size of machines.
Explore your financing options
This is the small scale business. You can start it with low budget or price. Fill the machine according to your budget. It is not compulsory that you have to overfill the machine. This is small scale business and can be start with a short term loan.
Make the right investment
When you purchased a vending machine and placed it on right location. Then fill it with perfect items. Now the next thing is you have to maintain your profit and loss which you have to give the owner. Invest your money and time to run the business.
Advantages
Some of the advantages are listed below.
Easy to scale
Variety of choice
No overhead cost
Disadvantages
Some of the disadvantages are listed below.
Time and commitment
Theft and vandalism
Frequently asked questions
Is the machine is profitable?
Yes, the machine gives you much profit. You can earn $35 per week and $400 per month.
Is the vending machine owner pay taxes?
Yes, of course taxes will be paid. Rate of tax depend on the state where you lived.
Apart from this if you are interested to know about Attorney Business Law: Which Issues Or Cases Does Business Attorney Handle? then visit our 'Featured category.