Travel
12 Amazing Tourist Places in Rajasthan For 2023 Holidays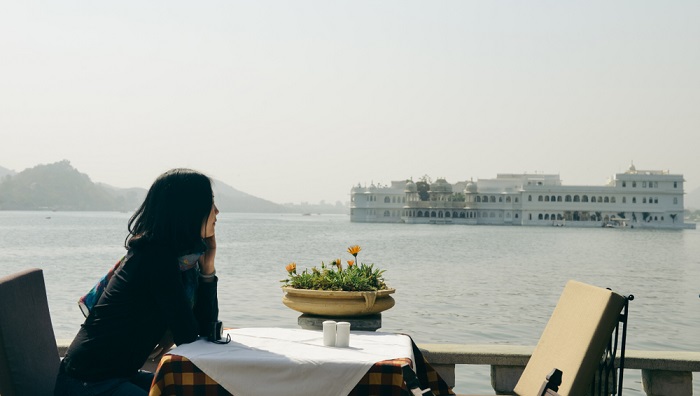 Rajasthan, the largest Indian state in terms of area, is a place rich in cultural heritage, and so are the tourist places in Rajasthan. The state is notable for its vivid hues, rich tradition, and great hospitality. From the magnificent forts and palaces of the erstwhile rulers to the desert landscapes and exotic wildlife, Rajasthan has much to offer tourists.
Further, Rajasthan is also home to several national parks and wildlife sanctuaries, where tourists can spot rare and endangered animals such as the Bengal tiger, Asiatic lion, and Indian leopard. Every year, the state attracts millions of domestic and international tourists because of the tourist attractions in Rajasthan.
Rajasthan tour packages offer an opportunity to explore India's rich culture and heritage. Further, you can customize the package to include tourist places in Rajasthan that comprise historical sites, museums, or temples. So, book your Rajasthan tour packages with LIH Travel to enjoy your Rajasthan trip.
12 Must-Visit Tourist Places in Rajasthan
Many tourist places in Rajasthan are worth visiting. Some of the significant Rajasthan sightseeing sites include:
1. Jaipur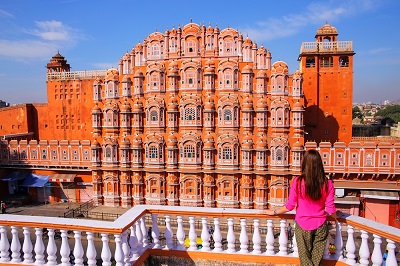 Jaipur, dubbed the Pink City, is among the most popular tourist destinations of Rajasthan, and it is among the most visited cities in the world. Additionally, this city charms travellers with its many palaces, forts, and fantastic shopping options.
Once here, you must head to the Hawa Mahal, a palace created for the royal women to see everyday life on the streets. At the Amer Fort, a one-of-a-kind experience awaits you – the elephant ride to take you to the top.
Further other numerous sightseeing places make Jaipur among the most famous tourist places in Rajasthan.
2. Jaisalmer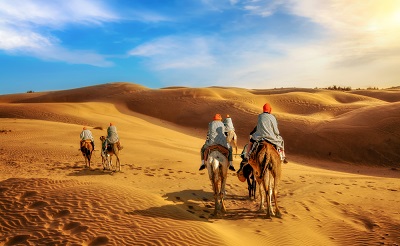 Jaisalmer has a beautiful vibe, making it to the list of places to visit in Rajasthan. A camel safari into the desert across the dunes is a must-do activity in Jaisalmer and is among the top reasons for visiting Rajasthan.
Further, camping in the eternal desert, surrounded by dazzling stars and the sweet whisper of the wind, is worth enjoying.
3. Udaipur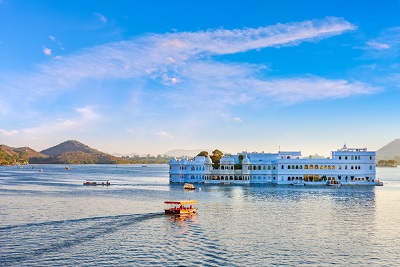 Udaipur certainly understands how to do things elegantly and gracefully and is one of the famous places in Rajasthan to visit. The peaceful waters of Lake Pichola are one of the most memorable vistas connected with this city. Further, the Lake Palace sits on its glittering lakes, an 18th-century building constructed of solid marble. It creates the most romantic atmosphere and popular tourist attractions in Rajasthan.
The City Palace is well worth a visit throughout the day, and it is teeming with tinier tunnels that lead to magnificent courtyards. Further, to experience regional folk music and dance, visit Bagore-Ki-Haveli, with dancers and performers around Rajasthan.
Further, if you're a vintage vehicle enthusiast, pay a visit to the vintage and classic car museum that houses some of the world's most unique and historic cars.
4. Jodhpur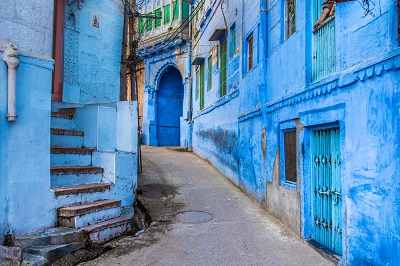 Rajasthan's second-biggest city, Jodhpur, is affectionately known as the "Blue City." It beautifully combines contemporary and classic elements. As a visitor, you have a lot to look forward to in this city. However, the Mehrangarh Fort, which towers above the rest of the region, is the most prominent landmark here. Not only is the fort an explorer's delight, but the fort's summit also gives fantastic views over the city.
Jodhpur has several tourist attractions, and the Umaid Bhawan Palace is one among them. Take a zip line excursion, popularly known as the Flying Fox, for an overhead perspective of the Mehrangarh Fort and the city's many landscapes.
Further, take a Bishnoi Village Safari for a unique experience. The safari provides an insight into the Bishnoi villagers' traditional existence.
There are a number of December Global Holidays that come in December every year. The people wait warmly for these holidays to enjoy their events and make them memorable. These include Kwanzaa, Boxing Day, and St. Lucia Day.
5. Pushkar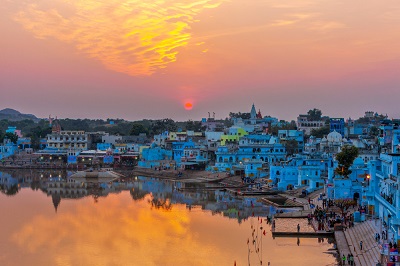 Pushkar is among India's oldest cities. What distinguishes Pushkar from other tourist places in Rajasthan is that it houses the world's only Brahma Temple. Apart from the Brahma Temple, it is also the location of Pushkar Lake.
Further, you might also take a temple tour since this area is densely packed with temples and their history and mythology. Of course, there is no ideal time to visit this location than during the Pushkar Fair.
6. Bikaner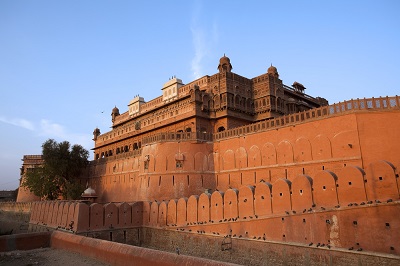 Bikaner, situated in Rajasthan's northern area, is well-known for its castles, temples, and camels. However, the Bikaner Camel Festival is the pinnacle of your visit to Bikaner. An annual celebration devoted to the "ship of the desert" features camel racing and other events.
7. Bundi
Bundi, situated around 36 kilometres from Kota, appears to have arisen from a fairy tale. It amazes tourists with its wonderful setting and magnificent structures, one of which is the Bundi Palace. This town is home to several beautiful buildings constructed in the Rajput architectural style and is among the famous tourist places in Rajasthan.
8. Bharatpur
Bharatpur dates back to the fifth century when the Matsya dynasty prospered in this area. Keoladeo Ghana National Park is well-known as one of the top birding locations. Further, one of the most popular tourist attractions in Bharatpur is the Bharatpur Palace and Museum, which has an extensive collection of antiquities.
9. Jhalawar
Jhalawar, formerly known as Brijnagar, is renowned for its natural splendour and abundant flora and wildlife. The region's distinctive terrain results from crimson poppy fields and orange groves. Further, the Jhalawar Government Museum and the Jhalawar Fort are the primary attractions.
Also, visit the Gagron Fort, one of Rajasthan's six hill forts, for an exciting experience.
10. Ajmer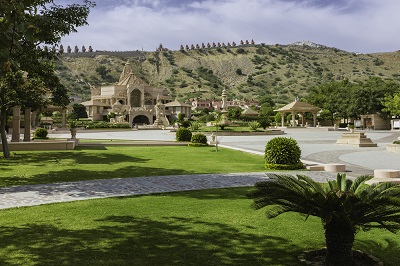 Ajmer is arguably best known for Dargah Sharif, which holds the grave of Garib Nawaz, alias Moinuddin Chisti.
11. Sawai Madhopur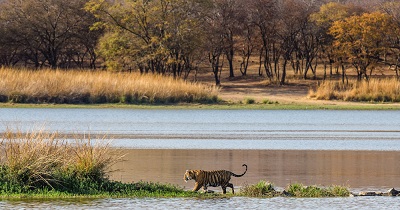 Visit Sawai Madhopur to immerse yourself in this gorgeous city's exciting history and diverse landscape. Adventure and history buffs will find enough to like here. Once here, you must take a trip to Ranthambore Park, located around 14 kilometres from Sawai Madhopur.
Apart from the majestic tiger, other faunas include chinkara, chital, sambhar, and over 300 bird species. So, don't miss these tourist places in Rajasthan.
12. Alwar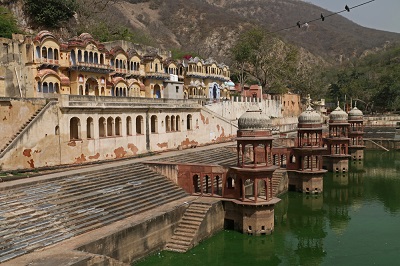 The next Rajasthan sightseeing includes Alwar. Alwar is famous for the Bhangarh fort. With an abundance of plants and wildlife, this area exemplifies a balanced environment. If you're seeking adventurous activities in Rajasthan, Sariska Tiger Reserve is the place to go.
Also Read – THINGS TO KEEP IN MIND WHILE CHOOSING PHOTOSHOOT LOCATION.
Final Say
So these were some of the famous places in Rajasthan to visit. If you plan for a luxury holiday, book your travel with Rajasthan. So if you aren't willing to miss out on these tourist places in Rajasthan, curate your customized holiday package with LIH Travels.
Apart from this if you are interested to know about Famous Restaurants Of Italy then visit our Travel category.